The Junction City High School (Kansas) Alumni Website
Vision Statement:
This site is dedicated to all the alums of Junction City, Kansas.
The goal of this site is to provide a FREE LOCATION
where alumni (and those who attended JCHS)
can visit, research, and access a portal of information
about former classmates, teachers, and reunions.
WEBMASTER UPDATE:
NEW INFO:
Sorry Your Webmaster
Has Been Gone For Awhile...
My apologies...
I will do better from now on!

Remember: The success and growth
of this site depends on the
SHARING of your information...

WE'VE PASSED 900 REGISTERED ALUMNI!!!!!!!
9
22
AND COUNTING...
KEEP THIS DATABASE
ROLLING
AND KEEP USING
THE MESSAGE BOARD TO LOCATE
FRIENDS AND FELLOW ALUMNI!
JCHS ALUMNI REGISTRATION
(For UPDATES include your NAME and YEAR so we can make your correction.)
Click on the blue "Jay" below and help us grow our database.
email: jchsalumni@att.net
E-MAIL THE FOLLOWING INFORMATION ABOUT YOURSELF:
GRADUATION YEAR:

FIRST NAME:

MAIDEN NAME:

LAST NAME:

E-MAIL ADDRESS:

MARITAL STATUS:

CITY & STATE WHERE YOU RESIDE:

NUMBER OF CHILDREN:

YOUR OCCUPATION:

CLASS ALUMNI OBITUARY INFORMATION (who have we lost) (Please, give us what class, cause of death, and year of death)?
JCHS TEACHERS - FORMER & PRESENT

WE WOULD LIKE TO WELCOME FORMER AND PRESENT TEACHERS / ADMINISTRATORS TO JOIN OUR DATABASE http://jchsalumni.tripod.com/ AS WE KNOW THE POSITIVE IMPACT THESE EDUCATORS HAVE MADE UPON THE DEVELOPMENT OF THOUSANDS OF STUDENTS OVER THE YEARS.
IF YOU ARE AWARE OF ANY OF THESE FOLKS, PLEASE WELCOME THEM IN TO OUR COMMUNITY BY COPYING AND PASTING THIS INVITATION INTO AN E-MAIL AND INVITING THESE VIPs FROM OUR PAST TO JOIN US.
TEACHERS: PLEASE INCLUDE
YEAR STARTED TEACHING @ JCHS

SUBJECTS / POSITIONS @ JCHS

E-MAIL ADDRESS

CITY AND STATE WHERE YOU RESIDE

WHAT ARE YOU DOING NOW?

FORMER TEACHERS WE'VE LOST (Include year passed, cause of death, etc.)
Click on the "Jay" below and help us grow our database.
email: jchsalumni@att.net
SAINT XAVIER'S ALUMNI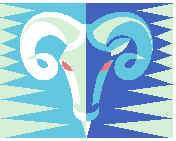 We would like to welcome St. X Alumni as well.
Please notate if you attended St. X when you send your information
email: jchsalumni@att.net
HELP US GROW!
If you would like to see the Junction City School District Reunion Site linked to our Alumni Website contact: USD475 to make your thoughts known. The more people that know about our site, the faster it will grow and the more friends you can contact FOR FREE!
REUNION UPDATES:
ALL YOU HAVE TO DO IS REGISTER...IT'S FREE!
WE'RE OFFICIALLY Six
YEARS OLD!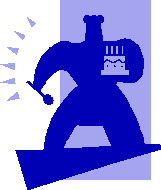 last updated 10/28/10
SITE CREATED: 7/26/04
922 alumni listed AND GROWING!!!!

FEEDBACK ABOUT THIS WEBSITE IS HIGHLY ENCOURAGED !!

This site is maintained by a JCHS alumnus and is a recreational pursuit. Said alumnus is not responsible for any misleading information. Any misinformation should be communicated to jchsalumni@att.net immediately.